Back
We participate in the "Greece 2.0" digital transformation project for small and medium-sized enterprises.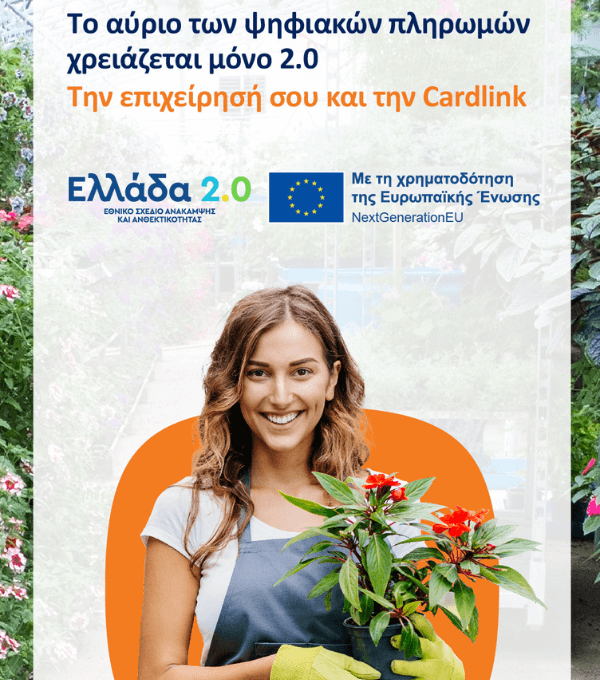 With the priority of always being by your side, we participate in the "Greece 2.0" project, with state-of-the-art payment products and solutions, and in fact in two projects, i.e., Project I "SME Digital Tools" and Project III "Digital Transactions".
With up to 90% subsidy on new POS and digital tools, now is the time to upgrade your business! A unique opportunity to get an Android POS from €19, to build an e-shop for your business from €60 for 2 years, or to acquire an ordering system from €170 for 2 years.
Find the ideal combination of products and services for your needs at Cardlink. Our team is ready to help you get the most out of your subsidy program with the right technology solutions for your business.
We've compiled everything you need to know about the project and your options here.