Back
Cardlink welcomes businesses to the future of paytech
Cardlink: A reliable business partner
Cardlink is a pioneer in the field of electronic payments in Greece since 2004 and as of September of 2021, it is a part of Worldline, the European leader in the payments and transactional services industry. As part of a specialized, global provider, the company has strengthened its position in Greece while gaining access to cutting edge technologies and products, as well as Worldline's expertise in the field of electronic payments.
Today, with more than 290.000 POS, 25.000 e-Commerce stores and over 450 million transactions per year, Cardlink is the biggest provider of electronic payments in Greece and shapes the developments in the field of electronic transactions, adopting modern technologies that offer innovative solutions to businesses. After all, innovation is a key element of the company's DNA. Cardlink's team, is constantly monitoring developments in the electronic payments sector, so that it can help its customers by providing technologically advanced solutions to the payment-related challenges they face.
Cardlink enables businesses to carry out their daily transactions with quality, safety and speed and contributes significantly to the digitalization of businesses through the payment solutions it offers to both physical and electronic stores. In the last two years, it has launched the technologically advanced Android POS, providing even faster transactions, upgraded image quality, but also the ability to businesses to use different applications for their needs through the Cardlink store, such as: Cardlink POSsible, Cardlink maître and Cardlink smart and also third-party applications: tax free, loyalty etc.
The future of payments at Booth 12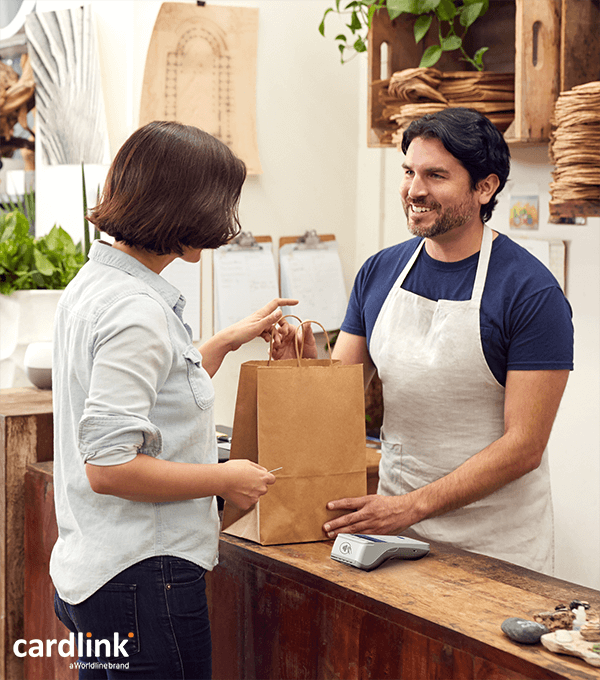 The visitors of the 86th Thessaloniki International Fair (TIF) will have a chance to test these solutions first-hand. At Pavillion 15 – Booth 12, all those interested can, during the exhibition, get to know company's products and services at discounted prices, test them and find, together with Cardlink's specialized team, the payment solutions and digital tools that will upgrade their business and help them shape its future. In addition to TIF, Cardlink will also have a strong presence at the exhibition Beyond 2022 (29/09-01/10), which will be held for the 2nd year.
The solutions that will be presented at the two exhibitions are also available through Programs I "Digital Media Tools" and II "Digital Transactions" of the National Recovery and Resilience Plan «Greece 2.0». More information about Cardlink's exclusive offers during the exhibitions, as well as its participation in the National Recovery and Resilience Plan «Greece 2.0» are available on the company's website cardlink.gr.
Innovation in the core of Cardlink's activities
Cardlink's goal is not just to create products and develop services. Responding to the market and the need for meaningful solutions in the retail sector, the company has created, with Found.ation as its strategic partner, the Retail Innovation Hub, an open innovation programme where experts, start-ups and technology companies are working together to jointly shape the future of Retail in the digital age.
The Retail Innovation Hub's new venture is the "Business Factory", an open call for collaboration for those who have already developed a product and are looking for the right partner to help them evolve it or have an idea that they believe will solve the needs of the Retail industry. At Cardlink's booth at both TIF and Beyond exchibitions, those interested can learn more about the Business Factory and all Cardlink's innovative initiatives, while proposals can be submitted online, at Cardlink.gr/Innovation.
This article was published in Ναυτεμπορική.