Back
Purchase of parking time in the city of Trikala via Cardlink's Android POS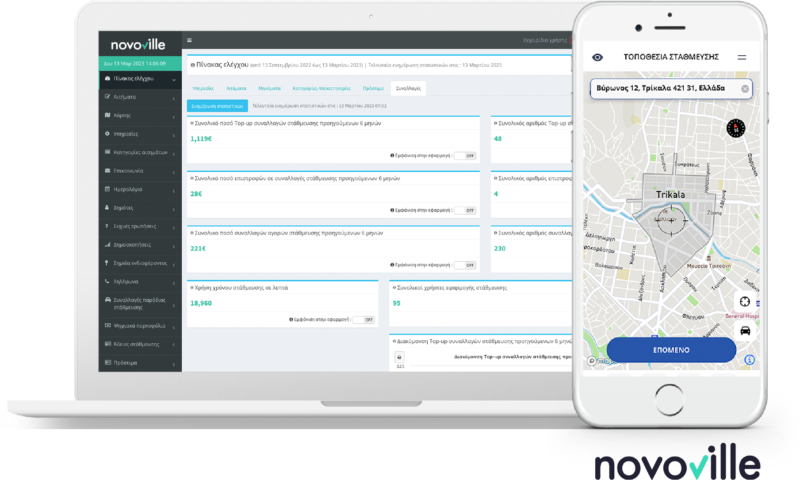 The Challenge
The Municipality of Trikala, which is always pioneering in order to improve the everyday life of the residents of the city of Trikala, created in cooperation with "Urban Development" Trikala SA and Novoville a new, digitalized controlled e-parking system on central streets of the city for the convenience of citizens and visitors. With the tagline "Parkaro & Voltaro", it is the 1st controlled parking system in Greece with direct revenue return to economically vulnerable households to subsidize their electricity bills.
The controlled parking system can be accessed via the Novoville mobile app for mobile devices with Android and iOS software. But if someone does not have a smartphone or has not installed the app, how could they use the system?
Thus, the need arose to integrate the local businesses of Trikala (kiosks, mini markets, etc.) into the controlled parking system as physical points of sale for parking time.

The Solution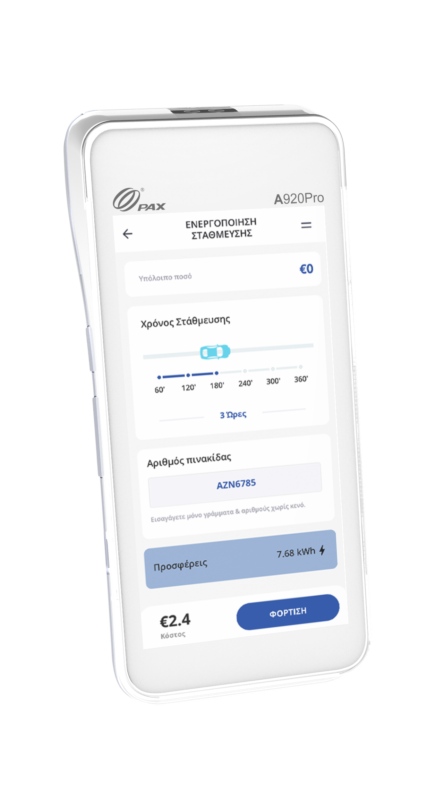 Cardlink's Android POS, with the countless possibilities they offer, provided the solution to make it possible to buy a parking ticket without the driver having to enter the app, but by simply going to the nearest kiosk or mini market that has a Cardlink POS! How did this happen? Cardlink's Android POS application store can accommodate countless applications including Novoville's dedicated app, Novoville Pay. Thus, business owners participating in the parking system in Trikala had the Novoville app installed on their Cardlink POS and gained the ability to purchase parking time at a wholesale price through their individual "Wallet". Then, through the same application they can sell at retail price, issuing parking tickets, depending on the time each driver wants. The centralized management system of controlled parking and the municipal police is informed in real time about each transaction.
Drivers simply need to look for the business that carries the special "Ticket Sale Point" sign of the Municipality of Trikala and purchase parking time by providing only the number of their vehicle's license plate and the desired parking time. The application also incorporates the appropriate settings regarding the days and hours when parking is free, to inform the POS user to avoid issuing parking tickets during these hours.

The Implementation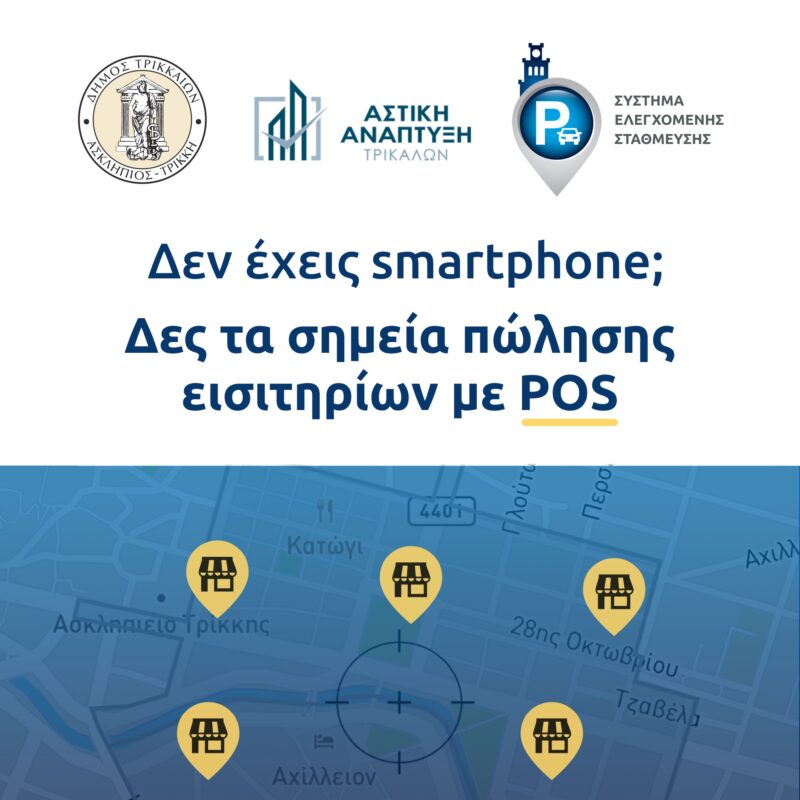 Cardlink's team provided the required expertise and support to Novoville for the development of the special POS application for the Municipality of Trikala. In less than two months, the application was available and automatically installed on the Cardlink Android POS of the stores, without the need for them to take any action. 16 businesses have already joined the system throughout the single controlled parking zone of the city of Trikala, while there are plans for future expansion to more businesses.
Cardlink, present in every innovation solution, offers businesses of all sizes the opportunity to participate in the new era of digital services, while at the same time it can support any kind of partner, from app developers & owners, such as Novoville, to administrative bodies, municipalities, etc., unlocking all the necessary solutions for payments.
The Benefits
| | | | |
| --- | --- | --- | --- |
| The Municipality ameliorates the day-to-day life of the citizens and visitors of the city | Increased traffic to the local businesses which participate in modern, digital services for citizens | Better service to the drivers who can choose the desired payment method (cash, card, etc) | Novoville, app developer and owner, offers an integrated solution for a digitalized controlled parking system |